JAMS FOR CAMPS: Benefit Concert & Auction, May 1 2015
Prepare to rock out with your wallet out at JAMS FOR CAMPS Benefit Concert & Auction on Friday, May 1st at My Voice Music.

Our spring benefit concert celebrates growth and renewal and - most importantly - raising funds for our summer camp season serving over 200 youth at MVM Studios and throughout the community. Here are some things to expect:

Live music by:
Musée Mécanique and Houndstooth

Performances by MVM students

Awesome silent auction, including MFNW & Bluesfest passes, RED FANG and The Decemberists packages, and more!

Beer by New Belgium Brewing
Appetizers by Cheryl's on 12th

Venue: MVM Studios / Addo: 931 SE 6th, Portland, OR 97214

7:30pm

More details to be announced!

Tickets $20: Get $5 off per ticket using the code JAMS4CAMPS5 until April 15th!

Purchase tickets here: http://myvoice.ejoinme.org/jamsforcamps2015


MVM Holiday Student Showcase, December 14 2014
Watch our students rock their hearts out at one of Portland's most popular music venues!

Anyone who gives to MVM through the Willamette Week Give!Guide on this day will be entered to win a Toro Bravo gift package, including an autographed copy of the Toro Bravo: Stories, Recipes, No Bull cookbook and a gift card to the restaurant!

Purchase Tickets Here

Event Details:
December 14th
Mississippi Studios: 3939 NE Mississippi Ave, PDX
1pm
Tickets: $10 or FREE with student ID at the door
Proceeds will be donated to MVM through the Willamette Week Give!Guide

Rock Bottom Brewery Holiday Tapping Party, December 4 2014

Join us on December 4th to tap Rock Bottoms Brewery's WICKED ELF ALE with performances by MVM students and proceeds benefitting MVM.

Event Information:

• December 4th, 5:30pm at Rock Bottom Brewery: 206 SW Morrison, PDX

• All sales from $3 pints go to MVM.

• All sales from raffle go to MVM. Prizes provided by Rock Bottom.



Ugly Sweater Bingo Give!Guide Night, November 20 2014

Ugly Sweater Bingo is full of bingo fun, prizes provided by local businesses, and a contest for ugliest sweater, all while supporting MVM through theWillamette Week Give!Guide!

BINGO + Ugly Sweater Contest
• 7pm - 9pm.
• $5 per card.
• 3 for $10.
• $25 to play for the night!
• No entrance fee.
• Prizes provided by local businesses.
• at Radio Room: 1110 ne alberta st. PDX
• Minors welcome until 9pm.
























MVM VI, October 3 2014
MVM VI is My Voice Music's 6th annual signature celebration of success, growth and impact on the youth we work with. This year's event, on October 3rd at MVM Studios in SE Portland, will feature performances from MVM students, dinner and drinks, silent auction, live auction and a raffle. We are excited to celebrate with you and the rest of the MVM community!
Schedule of Events:
6—7:30pm - Silent Auction and Cocktail Hour
7:30—9pm - Seated Dinner and Program
9—10pm - Celebration Hour!

About My Voice Music:
My Voice Music is a nonprofit organization based in Portland Oregon that engages youth in music and performance in order to promote self-esteem, social skills and emotional expression.

My Voice Music (MVM) engages approximately 1,600 youth each year in music and performance in order help them to cope, heal, and thrive through music, while developing the skills necessary to create a fulfilling life for their future. Nearly 75 percent of the youth we serve are living in foster care or mental health treatment centers. We partner with nearly 25 local human services and education organizations to reach youth through collaborative music programs.


MVM Benefit Concert, May 30th 2014
My Voice Music Benefit Concert 2014
featuring:
Tiburones
Rags and Ribbons
Mackintosh Braun
Friday, May 30th ||| 7pm ||| 21+
MVM Studios/Addo: 931 SE 6th, PDX

BUY TICKETS
$10 advance / $15 door
or
FREE with monthly recurring donation
Sign up for recurring giving and we'll send you a ticket discount code!

Support our sponsors!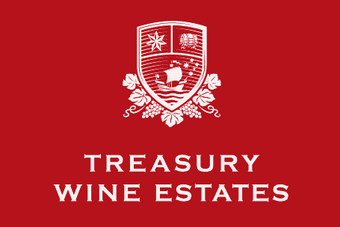 TORO by TYCHON, May 2nd

Join restaurateur John Gorham and food writer Liz Crain for dinner at My Voice Music prepared by TYCHON Development owner Paul Finlay from recipes inspired by the Toro Bravo Cookbook.
TORO by TYCHON
Friday May 2nd, 6:30pm
931 SE 6th, PDX
20 seats available
$100/person
Tickets
All proceeds benefit My Voice Music
Hard Cider by MVM Board President Rich Hannan
Beer by New Belgium Brewing
Wine by Treasury Wine Estates
Ingredients by Whole Foods Market

MVM Open House, April 3
Join us on April 3rd to celebrate the launch of MVM Studios and our flagship Spring classes.

This is an opportunity for us to say thank you to the supporters who helped us get here and to introduce MVM Studios to the community. Bring a friend who you'd like to share MVM with!
MVM Open House
Thursday, April 3, 5-8pm
931 SE 6th Ave, Portland

Music by MVM students and teachers
Light food and drinks
Free!

RSVP on Facebook

Join our students and staff for what are sure to be some amazing performances at Mississippi Studios!
Youth from many of our programs will perform their original songs with guest performances by MVM staff, volunteers, and guest performers!
MVM Student Showcase
Sunday, December 15
Mississippi Studios
3939 N. Mississippi, Portland OR 97227
$10 or free w/ Student ID
RSVP on Facebook



Ugly Holiday Sweater Bingo
My Voice Music Benefit
December 5th, 7-9pm
Radio Room
1101 NE Alberta, Portland, OR 97211

Join us for a round or ten of bingo and enjoy a drink while supporting My Voice Music in the Willamette Week Give!Guide.

Prizes at past bingo nights have included tickets to Live Wire Radio, ukeleles from Trade Up Music, Salt & Straw ice cream, really cool pottery, and much more!

Stay tuned to this page or our Facebook event for an updated list of prizes, drink specials, and other details to come.

If you can't make it to the event, you can still support My Voice Music in the Give!Guide:


MVM's 5th Anniversary, Nov. 15th
Our brand-new program space will be unveiled at our 5th anniversary celebration on November 15th. This is such an exciting moment. We want to celebrate it with you and your friends, and we want to raise money to support the life-changing programs that will take place here for years to come.
Featuring:
Student performances with members of the Portland Cello Project
VIP Founder's Hour with an exclusive behind-the-scenes tour and champagne toast led by MVM Founder Ian Mouser.
Silent Auction and raffle
Release of MVM's annual compilation album
Beer, wine, and appetizers

General Admission: $25 (6pm)
VIP Founder's Hour: $75 (7pm)

Purchase Tickets


Event sponsors:





The Lonsesome Billies present their 3rd Annual, Family Tradition (Benefit for MVM)

On Oct. 5th The Lonesome Billies will be pulling out the stops to have a good time for a good cause. FAMILY TRADITION is a potluck, live auction, and musical extravaganza to raise money for My Voice Music!

Who's playing? The Lonesome Billies, McDougall, Lincoln's Beard, and Country Lips.

Where? The Norse Hall (111 NE 11th Ave, Portland, OR 97232), a 100+ year old Norwegian organization with an epic ballroom right in the center of Portland.

How Much? Suggested donation of $10-20 dollars to help support My Voice Music.

Summer Honey Ale Tapping Party
Date: July 17th
Time: 5:30
Location: Rock Bottom Restaurant & Brewery (206 SW Morrison St., Portland, OR 97204)

Rock Bottom Brewery will be tapping their refreshing Summer Honey Ale on Wednesday, July 17th with all proceeds from keg sales and a raffle going to My Voice Music! Please join us for a celebration of summer, $3.00 pints of summer honey ale, free food samples, great raffle giveaways and live music.
Executive Director and Founder of My Voice Music, Ian Mouser, will be performing with My Voice Music students. This will definitely be an event worth attending, there's nothing better then drinking for a good cause!



RSVP on Facebook

4th Annual "Pizza Pabst & Pong" Tournament


Date: July 27th
Time: 3:00pm - 9:00pm (ping pong tournament starts at 4pm)
Location: Contact us directly for directions
Cost: $10 - $25 suggested donation to MVM
*21 and over event (exceptions for babies and toddlers)

Love ping pong? Hate ping pong, but love pizza and Pabst? Love pizza but hate ping pong and Pabst? Allergic to pizza and Pabst and suffer from a debilitating fear of ping pong based on a reoccurring nightmare about razor sharp ping pong paddles attacking you just as you fall asleep, but love My Voice Music? There's something for everyone! Join us for a ping pong tournament of epic proportions - where awards are handed out not simply for the best ping ponger of the day, but also the best costume!

This event is hosted by MVM founder Ian Mouser and partner Karen Darr. Please feel free to invite your friends. Please RSVP so we know how much pizza and Pabst to provide.



RSVP on Facebook

Benefit Concert & Summer Camp Launch Party
Date: June 15
Time: 7:30pm Doors | 8pm Show
Location: p:ear (338 NW 6th Ave)
Cost: $15 at door | $10 in advance

Bands:

RSVP on Facebook

What is this all for?
Help raise money for My Voice Music's Summer Rock Camps and rock out at the same time. Your attendance will help send over 40 youth living in foster care or experiencing other challenges to rock camp where they will spend a week learning to play and write music…ultimately performing on the Alberta Rose Theatre stage! These camps are provided at no cost on a "pay what you can afford" rate to youth and their families. My Voice Music depends on the generosity of our community through events like this to throw these camps.

What can my donation do?
$1,000: Sponsor a Band for one week
$500: Sponsor MVM's Student Leadership Training Program for four youth
$200: Sponsor a youth for one week
$120: Sponsor
$40: Sponsor a camper for one day
Many Thanks to Our Event Sponsors:


Food Provided By:



Beer Provided By:



Media Sponsorships: